Welcome to CISO As A Service  – the home of  cyber security services (cybersecurity) for every business, no matter the size.
Ciso as a service, or part time CISO, a service from Emmera,  specialised in cyber security since 2000.
With more than 25 years experience in security, we help companies to build and maintain a complete and efficient cyber security program. We provide them a part time CISO – Chief Information Security Officer, also called Fractional CISO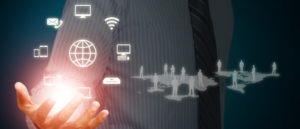 Our 'CISO as a service' missions will start with a pragmatic and tailored assessment of your cybersecurity posture.  After this assessment we will give you a complete report, with Quick-win, worload estimation and priorities.  Together, with your team, we will build your security program, aligned with your Digital roadmap, and your busines.
We provide you with specific cyber security services to help you create, maintain and enhance your security posture and program.  Our approach is risk based, and we adapt our methodology to your needs.  We do this job since years, for Financial, Industrial, Public sectors, and many others type of companies.  We will bring you our experience and skills, along with our existing material.  Therefore we will only need to fine tune our material for your need, not to build them from scratch.  This is a great  practical, timely and cost advantage for your company, as not every business needs the same security level.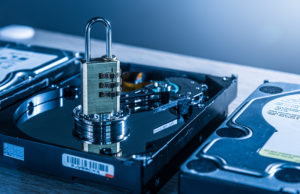 We provide you state of the art and workable security, at the lower cost.  Our CISO  always propose pragmatic solutions, based on our experiences in SME as well as in big corporations.
Want to know more about a typical Ciso-as-a-service mission?  Check this
When you need the services from a CISO, but you don't need a security leader on board every day, do it the  "CISO As A Service" way.  The services are tailored for you and your company.
We help you to achieve your GDPR compliance too, by implementing all security controls your enterprise needs to keep personal data secure.
Gartner: Your company's Cyber security posture will be as important as your credit rating (2018)
See complete articlehere

Cyber Security services we provide as CISO as a service :
Security policies – Policy suite : build, maintain, review
Compliance service (ISO – GDPR – Fintech …)
Security program
Security audit
Security assessment – Test
Risk management
Business continuity
Awareness – Training- People risks
User access management and governance
Responding to TPSA
More about our  CISO as a service proposal…
Don't hesitate anymore, and contact Us.  We will answer in the shortest delays.